"Art is our way of expression whether that be emotion, perspective, personality, or beauty."
Quimby Franovich

Extremely Pleased...
"Working with Quimby is such an asset when it comes to finishing custom designed rooms. Her experience and talent in design compliments her ability to select the perfect art creation. My clients have been extremely pleased. "
KB Design Firm

Extraodinary Design...
"Quimby has the amazing ability to transform a blank space into something extraordinary. As the designer for our new medspa, she brought together a color palette that is sophisticated yet still relaxed. Her custom art pieces and choice of furnishings were exactly what I envisioned but could not put into words. I have worked with other interior designers in past but Quimby is by far the best and the only one I will choose for future projects."
Dr. Garcia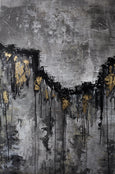 Instantly Connected...
"I've never bought artwork without seeing it in person first! When you showed me a picture of your painting on your phone, I was connected to it instantly."
Gigi Souritzidis